Oceanfront District Master Plan
The Beginning
The dream to create a new waterfront community in Port Moody has been in the works for over two decades. In 1998, City of Port Moody published the Waterfront and Area Economic Visioning Document, and updated it in 2003. In 2008, City of Port Moody undertook an Official Community Plan review where the Flavelle site was designated as an area for redevelopment.
The Oceanfront District Master Plan – The Details
The approved Oceanfront District Master Plan will allow for the detailed planning process to open up a previously private and inaccessible 34 acre waterfront site. Up to 3,397 homes for families are approved in the Master Plan which will help address the lack of supply and affordability in the City and region. Port Moody residents will enjoy access to an extensive trail network and more green space on the oceanfront. The Oceanfront District Master Plan calls for 1.3 km of new recreational trails and a boardwalk along the water's edge connecting to Rocky Point Park. The Oceanfront Master Plan will create space for over 1,000 jobs in light industrial, commercial, office, and retail space located within walking distance to the Moody Centre Skytrain Station of the Evergreen Line and the Westcoast Express.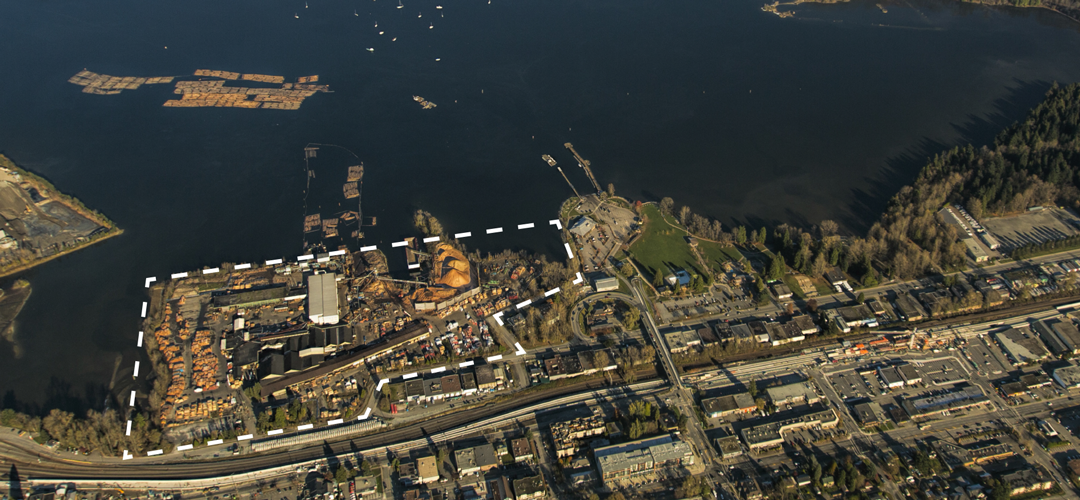 On May 25th, 2018, the Metro Vancouver Board amended the Regional Growth Strategy to change the land-use designation from Industrial with a Special Study overlay to General Urban.
On June 12, 2018, the City of Port Moody's Council amended the Official Community Plan to make way for the transformation of the Flavelle site. The Council's amendment is the first of many more approvals required by the City of Port Moody before this unique oceanfront community enters its next phase.